Uncover opportunities to strengthen your position in a competitive market.
Clarifying and communicating your position in the market is an important aspect of engaging customers and building business. Understanding the strengths and weaknesses of your position will help you to enhance the aspects of your products and services that drive success. 
It is easier to focus on the most effective aspects of your position in the market when the factors affecting that position are clearly defined.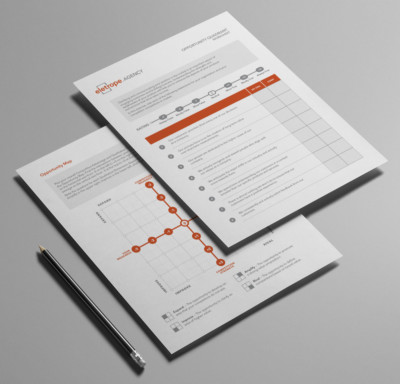 The Opportunity Quadrant Worksheet will guide you through a process of discovery and analysis, clarifying your position against your competition and offering suggestions targeting the steps you can take to strengthen your position. 
As you complete this worksheet, you will start by rating a few basic statements about your organization and your competitors. Then, you will discover and analyze four dimensions of your position that affect success. Finally, you will create an action plan for strengthening your market position.
Access the worksheet and you will discover:
How the attributes affecting your market position compare to your competition
How your overall competitive advantage compares to that of your competition
How your position rates in four critical qualitative dimensions
How these dimensions affect the opportunities you have for success
What you can do to strengthen your market position, winning more business and building stronger customer relationships.
Simply fill out the form to get access to the worksheet and you will uncover new opportunities to build a stronger market position, leading to greater business success.
Access Your Opportunity Quadrant Worksheet